Content Management System v5-5
Content Management System
Published: 2009-11-29 at 22:27:42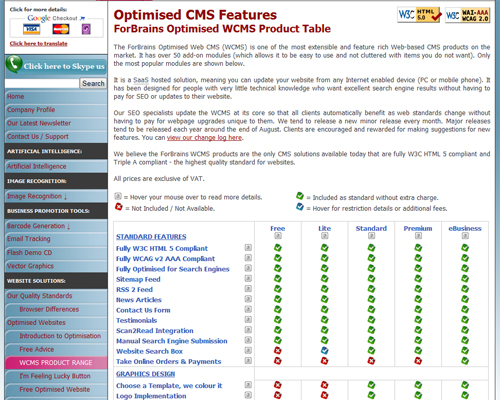 ForBrains has released the latest version of their feature packed, easy to use Web-based Content Management System (Web CMS or WCMS) that makes it easy for anyone to have their own fully Optimised Website.
Latest features include easy access to high quality Slideshows like those seen on the homepage of
http://digitalpetportraits.co.uk
.
We have a free six week trial. Non trial services start at £199 for a three page website.
Here is a list of our
Content Management System Features
. We also publish our
Content Management System Change Log
.
Back to other news this month