Optimised Websites

We produce
optimised websites
using
website optimisation
UK techniques to ensure that your website lists highly in the search engines without having to pay for Sponsored Links.
You can view our Optimised CMS Products here or our CMS Change Log.
What is an Optimised Website?

An
optimised website
is a website that targets people searching for particular things in a search engine. It is a website that has been optimised for particular search terms using
website optimisation
techniques. The website is fully Standards Compliant which ensures it renders and functions as expected on all Internet enabled devices.
How do I make use of Website Optimisation UK?

You know your business, you know what you sell and what you don't. A proper website is optimised for the things you sell and services you provide. The optimisation of your website will help promote your business across the Internet and allow your cliental to view information about your company online.
What does an Optimised Website do?

Without an
optimised website
you have to pay the search engine providers to show a link to your website as a "Sponsored Link" using CPC / PPC. An
optimised website
gets you on the first page of search engines in the Natural Listings section; ie without any ongoing costs from Cost Per Click campaigns.
Long term web strategy - Optimised Website
If you are looking for a long term, cost effective web solution for your business, an optimised website is what you need.
Our Optimised Website UK Services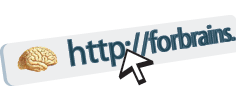 How We Build Optimised Websites
We always work professionally and in a timely manner. We never sacrifice quality, we always deliver on-time, and never introduce extra charges. We walk you through the entire process and don't disappear once the job is done.
Initial Conversation & Online Demo
Understand the purpose of your website and requirements
Look at existing websites that you like
Show you our optimised website content management system solution
Give you an indicative price and indicative timescale for delivery
Arrange a follow up call to allow us to perform some online research in your market and prepare a quote
Market Research and Quote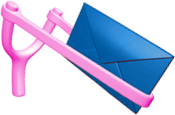 We analyse your online competition
Identify search phrases that will bring in the most relevant traffic to your website
Identify available Top Level Domain names (TLDs) suitable for your website
Provide you with a full written quote detailing setup costs, renewal costs and timescales
Follow up Conversation
We will run through the findings of our research with you
Run through the quote with you and discuss each item
Explain the timescales, items of work, and schedule a call from one of our Website Designers
W3C Optimised Website Design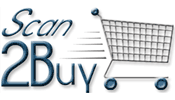 We only employ experienced senior website designers. They will call you at a time suitable for you (even in the evenings or weekends) and run through various site designs and rapidly iterate towards the exact look you are seeking - while you are on the telephone looking at your computer screen. Any large items of graphics work will be left until after the phone call. Once the designer has draft versions of any artwork they will call you straight back for your feedback. The entire web design process typically takes between 1 and 4 hours. This may not sound like a lot, but you are dealing with specialists with years of experience. The designer will make you a W3C compliant website template that will render (work) in all the major browsers: IE, Firefox, Safari, Chrome & Opera.
Content and Additional Functionality
Once you have all the text and images for your website (unless you ask us to produce a complete website for you) you send them over to us by email (or CD/DVD for large sites) and we will populate your website and add any additional functionality you require. This phrase of the project typically takes between 30 minutes and 4 hours. Again, this may not sound like a lot, but we have the software already developed, tried, tested, deployed and ready to roll.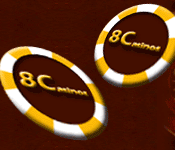 Each page of your website is optimised, validated and spell checked as entered into the system. We only employ very experienced programmers with years of experience in search engine optimisation techniques, artificial intelligence, PHP, C++, Flex, distributed data processing, payment gateway integration...
Sign-off and Search Engine Submission
Once we think your website is complete we will run through each page of your website with you and make any required changes. Once you are fully happy with your website we will submit it to the major search engines: google, yahoo, bing...
All our systems come with RSS feeds and Sitemaps as standard. We will be able to give you indicative timescales as to when your website will become listed in each of the search engines. You will have already seen our easy to use Optimised Content Management admin area that allows you to change the content of your website. It has drop down Help on every page of the system, but we will give you full training on how to use it and how to create new fully optimised webpages to expand your website.
Website Optimisation UK Performance Reviews

We review all websites each week for the first 12 weeks to keep them live and moving up the search engine rankings. After this 12 week period we review websites every 4 weeks as standard. We will keep you informed regarding your search engine rankings, and propose changes to improve your rankings where identified (maybe as a result of a competitor changing their website).
Please call us, or enter some basic information below and we will get back to you: