Optimised CMS Features
ForBrains Optimised WCMS Product Table
The ForBrains Optimised Web CMS (WCMS) is one of the most extensible and feature rich Web-based CMS products on the market. It has over 50 add-on modules (which allows it to be easy to use and not cluttered with items you do not want). Only the most popular modules are shown below.
It is a SaaS hosted solution, meaning you can update your website from any Internet enabled device (PC or mobile phone). It has been designed for people with very little technical knowledge who want excellent search engine results without having to pay for SEO or updates to their website.
Our SEO specialists update the WCMS at its core so that all clients automatically benefit as web standards change without having to pay for webpage upgrades unique to them. We tend to release a new minor release every month. Major releases tend to be released each year around the end of August. Clients are encouraged and rewarded for making suggestions for new features. You can view our change log here.
We believe the ForBrains WCMS products are the only CMS solutions available today that are fully W3C HTML 5 compliant and Triple A compliant - the highest quality standard for websites.
All our services come with complete daily backups (not incremental) and 24/7 service monitoring as standard (if your website goes offline we get SMS and email alerts). As a professional service provider we do not charge extra for these comprehensive services. It is important to bear this in mind when comparing our hosting fees with some of our competitors.
All prices are exclusive of VAT.
| | |
| --- | --- |
| = Hover your mouse over to read more details. | = Included as standard without extra charge. |
| = Not Included / Not Available. | = Hover for restriction details or additional fees. |

STANDARD FEATURES
Free

Lite

Standard

Premium

eBusiness

Express Delivery
Fully W3C HTML 5 Compliant
Fully WCAG v2 AAA Compliant
Fully Optimised for Search Engines
Ongoing SEO
URL Masking
Sitemap Feed
RSS 2 Feed
News Articles
Contact Us Form
Testimonials
Scan2Read Integration
2Dr.eu Integration
NotePage Embedded
Manual Search Engine Submission
Website Search Box
Take Online Orders & Payments
GRAPHICS DESIGN
Choose a Template, we colour it
Logo Implementation
Header Customisation
Unique Template Designed
SUPPORT
Drop Down Help
Telephone Support
Email Support
Free Recommendations
Multi-browser Testing
Full Product Training
Periodic Website Reviews
Static Pages Produced
0
3
0 (5)
10
20
Static Page Limit
5
10 thousand
10 thousand
100 million
250 million
Number of Layouts
3/3
3/unlimited
3/unlimited
3/unlimited
3/unlimited
Disk Space
5 MB
50 MB
50 MB
500 MB
500 MB
Monthly Bandwidth
500 MB
5 GB
5 GB
25 GB
25 GB
Domain Name Included
Setup
£0.00
£295.00
£825.00
£1745.00
£2145.00
Monthly Hosting (HTTP)
NA
£8.00
£8.00
£18.50
-
Annual Hosting (HTTP)
NA
£85.00
£85.00
£180.00
£245.00
Annual Hosting (HTTPS)
£320.00
£320.00
£320.00
£410.00
ADD-ON MODULES
Please order or enquire by calling or using the form below
Real-Time Analytics
IPv6 Hosting
Enquiry Manager
Newsletter Subscription
Downloadable Documents
2Dr Integration
Scan2Buy Integration
Link Sharing Programme
Link to Social Media Pages
Facebook Embedded
Twitter Embedded
LinkedIn Embedded
Google +1 Embedded
Mass Emailer
Personal Dictionary
SMS Dictionary
Rotatable Banner
Popup Images
Audio Streaming
Video On-Demand
Live Video Streaming
Live Weather
Guestbook
Members Only Area
Members Restricted Downloads
Image Gallery
Image Watermarking
Fully Manageable Blogs
Fully Manageable Forums
Website Health Monitoring
Export Website to Flash
.mobi Version of Website
Distance Calculator
Live Graphs
High quality slideshows
API for Content Importing
API for Content Exporting
Zoho CRM Integration
Mass Page Content Import
Sub-PHP Support
Export Website to ZIP
FTP Export to Other Web Server
Additional Layouts
Multiple Templates
Integral Payment Taking
Star Rating
Stock Management
Barcode Reader Integration
Above are our most common add-on modules. Please call us if you do not see what you are looking for.
Our Optimised WCMS Services
For more information on our WCMS services please see these links: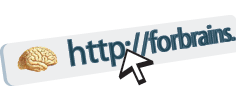 Please call us, or enter some basic information below and we will get back to you: