Short Links with 2D Barcodes and Analytics
First there was mobileSTATS & Scan2Buy.
We then we produced a cut down version for the UK market called Scan2Read, and even more heavily cut down FREE version called 2Dr.
http://2dr.eu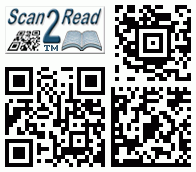 2Dr is a way of encoding an entire web page, or plain text message of any length, or long URL into a short URL and its corresponding 2D barcodes.
2Dr comes with comprehensive click tracking allowing you to monitor how your posted links get reposted, and see how click trends change over time and against each page.
2Dr comes with a FREE API and click callback functionality allowing marketing and CPC companies to monitor, at the user level, who clicks links and banners.
Visit http://2Dr.eu now and get your free 2D barcode short links.
If you use TweetDeck, "bit.ly" will be set as the default URL shortener.
You can easily change TweetDeck so that 2Dr is the default shortener.
A step-by-step guide can be found in the 2Dr Manual.
If you do this, when you log into 2Dr you will be able to see click analytics for the links you have put into twitter, facebook, linkedin, myspace... invaluable for the business Social Media user.