Website Editing with Optimised Content Management

You can easily produce your own optimised editable website using our self optimising editable website content management webware.
What is an Editable Website?

An editable website is one which you can easily change at anytime with minimal technical knowlegde. No need to purchase ANY software for your computer, or to upload any website code from your computer.
Why Editable Website Optimisation?

Knowone knows your business better than you and when you spot something that needs changing, you want it done straight away without incurring costs. A good website is optimised for the things you sell and services you provide. An optimised website targets search terms applicable to your business and saves you ongoing marketing costs using CPC campaings.
What does an Editable Website do?

An editable website makes website editing really simple. Our self optimising editable website content management system (Optimised CMS) makes it easy to get first page results in the major search engines. It makes "Sponsored Link" using CPC / PPC campaigns redundant. An optimised website gets you on the first page of search engines in the Natural Listings section; ie without any ongoing costs from Cost Per Click campaigns.
Long term web strategy - Editable Website
If you are looking for a long term, cost effective web solution for your business, an easily editable optimised website is what you need.
Our Optimised Website Services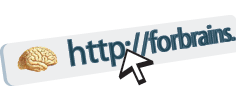 Please call us, or enter some basic information below and we will get back to you: