Content Management System

A Content Management System (CMS) allows you to easily change the content of your publications yourself no matter how complicated the system the content sits within.
You can view our Content Management System Products here or our Content Management System Change Log.

All our Content Management Systems are designed for people with little computer knowledge and require no technical know how to edit website text content. Knowledge of the HTML allows you to do advanced things within your web pages.
Content Management Systems
Our products are fully standards compliant and output search engine friendly, optimised websites. Our systems are designed to automatically get your website high natural listings across the main search engines.
Our Content Management System Services
For more information on our WCMS services please see these links: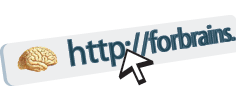 Please call us, or enter some basic information below and we will get back to you: