Free Optimised Website Advice

Think of a website as a house - it is an investment; get it wrong and your business will go nowhere. A website is something to get right first time; buy a house that is falling down and you might as well buy a different house.
In the world of websites you generally get what you pay for. You can pay £0.00 for a templated website that you colour and add content to yourself, or over £100,000 for an exclusive design with thousands of hand optimised web pages which is feature rich and absolutely perfect for your market audience.
With every website quote you have to weight the balance of cost against quality. There should always be sample websites for you to view as examples of what you can get for your budget. As with any industry there are a few rouge traders out there. ALWAYS get a signed written quote, and NEVER ASSUME something is included if it not physically written in the quote.
All of our quotes explicitly state:

"If you feel that something is missing from this quote please contact us as we have overlooked your requirement. Please do not assume that anything is included, as we use your quote as a checklist when we commission your website. This quotation only covers the items explicitly detailed within." Sounds harsh, but nobody likes surprises after parting with their cash, and we hate the thought of a customer feeling like their website is missing something they thought was included in their quote.
We are totally transparent from the start, and the signed fixed price quotes we issue as standard benefit both client and ourselves. That said, client satisfaction is very important to us, and we have yet to have an unhappy client. We believe this is due to the structured and clear approach we have to all projects.
We have a number of clients you can talk to about the quality of our services.
Please do call us - 5 things we often hear
5) "I'm just looking for a simple website"
Every website should be clear to navigate, and "simple" to use when the visitor first looks at it. The ideal layout, colours, and design in general will be different depending on the purpose of your website. Many websites can use off the self templated designs just have colour and graphic changes. If you want bespoke design for a niche business, please do remember that "simple" is not reached by accident. The greatest gadgets on the market are where they are due to the level of research conducted and many trials.
4) "We've had a quote for much less"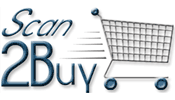 Our prices are VERY competitive, all of our clients are very happy. Be sure to compare the quotes accurately, if another company is much cheaper for your requirements they will be able to deliver with much shorter lead time due to already having such a system already designed. If this is the case ask to see a demo. If the quote is outside your budget feel free to ask us to re-quote. We will state which items are best phased in later.
3) "Why are you so cheap?"
You are lucky that we already have a system ready to go that meets, or very nearly meets your requirements. If you haven't been offered a demo, please ask for one. Our structured and strict way of working also helps keep our costs down, lead time short, and you very happy with the service.
2) "...we had to pay the previous web design company, and don't have much budget left"

Cut corners and you will have less in the end. Over 80% of people who contact us have had a website designed by a Web Design company who have not thought at all about Search Engine Optimisation then come to us because its not ranking in the search engine and want our expertise. We can't stress this enough. "To make a website optimised for the search engines the entire website has to be well structured and every page needs to be written to the web standards. To optimise a non-optimised, non-compliant website, EVERY webpage needs to be re-written from scratch.". If you want your website to rank in the search engines and want to use our own design team, talk to us very early on. We often work with Web Design companies local to the client to greatly reduce the overall cost of your website. Clients often end up spending twice their budget due to rushing into the Design phase without any consideration for the Search Engines.
1) "What do you charge for a 5 page website?"
Simple answer: it depends on how much bespoke design you want, and how much content and images you want us to produce.

£199+VAT for a 3 page optimised templated website with the logo you provide and your corporate colours applied. Such a website is delivered within 24 hours from receiving the content and images for your three pages.
£250+VAT buys you a .co.uk domain for 2 years, 12 months hosting and a login to our blank optimised website content management system. You will have a choice of templates to choose from. You upload your own logo, define your own colours, and add your own content. Such a system is setup and configured within 24 hours.
£495+VAT buys you either a templated optimised content management system fully setup with five webpages, OR a bespoke design on our optimised website content management system; you enter your own content. This takes about one man-day in total so depends on how long it takes you to compile the information for your website. Delivery is within 3 days of paying your deposit provided you send us the content and allocate half a day to work with us over the telephone.

£995+VAT gets you a bespoke design, up to 3 different layouts and 10 pages of optimised content. Delivery is within 5 days of paying your deposit provided that you send us all the information we require and allocate 2 half a days to work with our designers over the telephone.
Our designers can work anytime of the day, 7 days a week, to fit into your schedule. All websites we produce, regardless of cost, are optimised, W3C compliant and tested in all the major web-browsers. You will not need to employ a SEO specialist. Our optimised website content management systems automatically fully optimise your website for your search phrases, and automatically keeps the search engines notified of your website changes via RSS and Sitemap feeds.
There are numerous add-on modules within the Optimised Website CMS. It can also be easily adapted to interface with many other types of systems. Please contact us with your requirements and we will send you a full unambiguous quote authorised by our Managing Director, Andrew Davies.
Please call us to see an online demo of our optimised website content management system. You can have a play with it, and even a six week free trial if you wish.
Our Optimised WCMS Services
For more information on our WCMS services please see these links: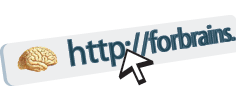 Please call us, or enter some basic information below and we will get back to you: