Website Content Management System

Your ForBrains Website Content Management System (WCMS) will allow you to quickly and easily edit the content of your website from any Internet enabled device.
You can view our Website CMS Products here or our Website CMS Change Log.

Our Website Content Management Systems can be used by people with no technical knowledge of the HTML. Changing text, images, font and colour is made simple via a WYSIWYG editor and drop down help on every page.
Website Content Management Systems
All of our software meets the highest quality standards. Every public website can benefit from natural search engine traffic from the leading search engines, the ForBrains WCMS removes the need for a SEO specialist as the system itself automatically optimises your web pages as standards change, and search engines looks for different things.
Our Website Content Management System Services
You can read more about our WCMS services by visiting these pages: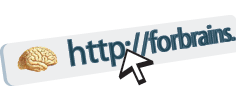 Please call us, or enter some basic information below and we will get back to you: