Linesave UK eCommerce beats the competition
Linesave UK
Published: 2010-01-21 at 16:13:50
Linesave UK Reviewed

Besides attracting people looking for Optimised CMS we often get enquiries for eCommerce. ForBrains has just finished analysing the open source, SaaS and proprietary eCommerce solutions suitable for use by UK businesses wanting an online store. Sixteen eCommerce products were analysed in total.
Among the open source software analysed was ZenCart, osCommerce, VirtueMart, Magento, CubeCart, Shopify, and DashCommerce. We do not have permission to publish our views on the closed source solutions. Linesave UK was one of four in the SaaS category. Five proprietary eCommerce solutions were trialled, none were suitable for us to recommend or put our name to.
Open Source eCommerce

We found all of the open source solutions to have some security issues. Most were significantly lacking in terms of producing "search engine optimised" websites. Most produced standards complaint front-end web pages.
Magento we found to be feature rich and well worth a look if you do not need a search engine optimised website.
Shopify was the fastest to install and had the best SEO out of all the open source products we looked at. Shopify can't be counted as a free product as they take a commission on all sales you make.
We liked VirtueMart very much, it was very fast to use and had stock control built-in with an AJAX front end. It has support for a variety of well known payment gateways, and is great if you use or are familiar with Joomla.
We installed CubeCart 3 and found it to have integration to the most payment gateways we saw, but it is lacking in features compared to the ones above. We also didn't like their four step checkout.
ZenCart is easy to setup for someone with little PHP knowledge. Fine if you want PayPal, but does not have as many payment gateways as osCommerce. Meta data can be set at the product level, which is a big plus.
osCommerce didn't appear to have any CSS. CSS is vital for fast colour scheming when delivering templated eCommerce to the masses.
DashCommerce is the only .NET open source eCommerce system we came across, but it's not worthy of any further words.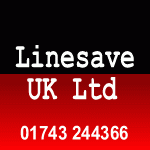 Linesave UK SaaS
The Linesave UK eCommerce solution is not free. You pay for setup and hosting as it is a SaaS solution. You get training and enter product details yourself at anytime via a web control panel. They look after integration to your chosen payment gateway provider and have an excellent range for you to choose from. Linesave UK Ltd have over 40 staff in just one of their offices. They have departments that deal with the different areas of eCommerce (Graphics Design, Website Integration, Bespoke Development, Sales, SEO and Support).
ForBrains choose Linesave UK
For SME businesses ForBrains recommend Linesave UK Ltd for search engine optimised eCommerce websites. This is the solution to choose if you have no technical knowledge and simply want an online store that will get great search engine listings.
If you have some technical knowledge and a non-existent start-up budget, the eCommerce solutions we would recommend you look at are: Magento, Shopify and VirtueMart (in no particular order).
Back to other news this month